Sugar Land, Texas
The Sugar Land Regional Airport is a 20,000 SF luxury terminal and full service FBO, part of a 60 acre GA complex developed on the site of former Hull Field. The airport serves corporate, governmental and private clientele. Amenities include a crew lounge and offices, conference rooms, an executive lounge and car rentals. Completed in 2006, construction costs were $5M.
Bush Intercontinental Airport Houston
The Continental Cargo Building, located in the Central cargo area at Bush Intercontinental Airport, houses 24 loading docks, and four tug access docks. Completed in 2005, construction cost for the tilt-wall structure was $18M.
Bush Intercontinental Airport Houston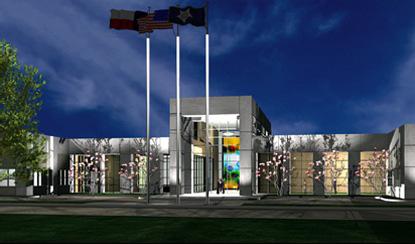 The FIS Cargo One-Stop Facility is located in the North Cargo Complex at Bush Intercontinental Airport Houston. The 37,800 SF concrete tilt-wall office / cargo building co-locates six federal agencies involved in the inspection of cargo, allowing for greater efficiency by providing a single location for brokers to interact with these agencies. Included as part of this project is a 22,000 SF treatment facility incorporating cutting edge technology, allowing USDA to safely perform tarpaulin fumigations. Completed in 2004, construction cost for the project was $10M.
Individual experience of Lettie Harrell